Other writing
As well as writing crime novels, I continue to write for other media. After Henry, the sitcom I wrote for both radio and television, is, I'm glad to say, frequently repeated on the wonderful Radio 4 Extra, along with other of my series like No Commitments, Smelling of Roses and Foul Play.
On Radio 4 I am delighted that my actor detective Charles Paris is having a new lease of life, with the wonderful Bill Nighy playing the part in excellent adaptations of my novels by Jeremy Front. Some of these are available as BBC Audio Books.
One of my more unusual writing commissions happened a few years ago, when I wrote the script for A Story Set in Stone, a son-et-lumière to celebrate nine hundred years of Chichester Cathedral. And last year I had enormous fun writing a 'framing device' for an all-star production of The Importance of Being Earnest, which opened at the Harold Pinter Theatre and then went on tour. I am delighted to say that it is touring again in Autumn 2015. And I am deeply amused that Wikipedia, that ever-reliable source of impeccably researched information, now credits me with writing 'Importance of Being Earnest (2014)'. Sorry, Oscar.
I also regularly write an annual short play for the Arundel Festival Drip Action Theatre Trail.
So I hope to continue to keep the same variety in the stuff I write. Crime novels are enormous fun, but writing books is a solitary activity. Writing scripts to be performed by actors is much more sociable. So are those moments when I actually do a bit of acting myself. And, like all writers, I do need to get out of the house more!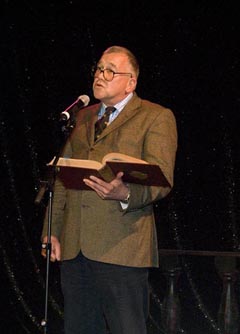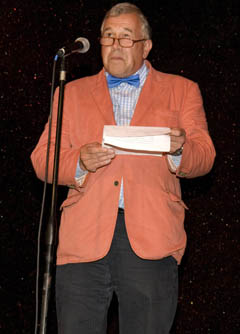 Mrs Pargeter's Principle
A cozy featuring the return of Mrs Pargeter For Mrs Pargeter, it is a matter of principle that she should complete any of her late husband's unfinished business. Amongst the many bequests he made to her, perhaps the most valuable is his little black book, in which he listed all the people who ever worked for him, with details of their particular skill sets. This means that whenever Mrs P has a crime to solve she can readily contact someone with the relevant expertise to help in her enquiries. Attending the funeral of the rich and respected Sir Normington Winthrop, because his is one of the names in the little black book, Mrs Pargeter sets out to discover the connection between Sir Normington and her late husband. Her investigations will draw her into a shady world of gun-runners, shifty politicians - and a kidnapped vicar.